GOVERNMENT SHUTDOWN
CLIENT | Coca-Cola & Pepsi
COPYWRITER | Brian Pierce
Two brands - Coke and Pepsi - each iconic in its own right, but together symbolic of economy at odds.
Two brands that have fought it out for decades. If they can get together, why can't our leaders?
Coke and Pepsi each post the same image on Twitter and Facebook at the same time.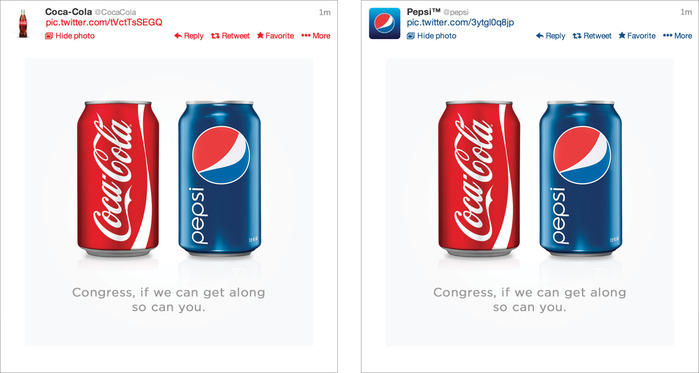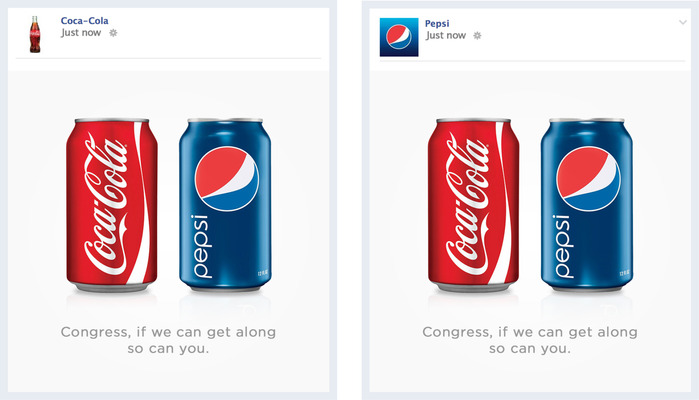 Together, Coke and Pepsi share the cost of a Newspaper ad.