TAKE IT ALL IN
CLIENT | Alabama Tourism
COPYWRITERS | Erin Gulyas and Joel Lugar
What makes a vacation? It's not running around and missing out on what makes it memorable. It's about taking the time to savor each little, sensory detail of your experience and taking a step back to take it all in. And that's what makes vacationing in Alabama so special.
We brought unique, sensory Alabama experiences to big cities across the US.
We showed travelers headed to New Orleans' Mardi Gras just how far they are from America's original Mardi Gras.
New Yorkers were invited to escape the concrete jungle and go "Somewhere Else."
Our out-of-home had a unique, sensory twist that took frustrated ears on vacation.
Print ads highlight sensory details across Alabama. A custom onsert ran on the back of Conde Nast Traveler. Attached was a 360 headset that takes the viewer to Northern Alabama.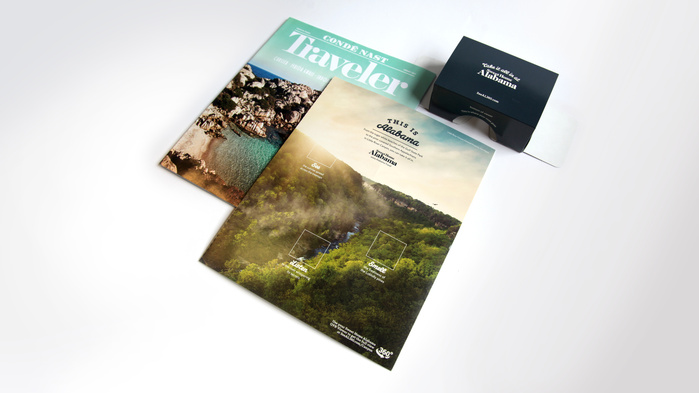 Each print ad took the viewer to an Alabama destination by connecting them to an immersive 360 experience.
A die-cut insert interacted with both sides of the ad highlighting sensory aspects of three experiences in Alabama.